Skip to Main Content
It looks like you're using Internet Explorer 11 or older. This website works best with modern browsers such as the latest versions of Chrome, Firefox, Safari, and Edge. If you continue with this browser, you may see unexpected results.
Connect with other movie lovers in discussions of these noteworthy films. All discussions currently take place online on Zoom. When you register (required), you'll see information for how to access the movie through Kanopy or Hoopla. If the movie is available on DVD or Blu-Ray through the library, that will be linked as well. Place it on hold and pick it up at the drive-up window or inside on the holds shelves.
Reel Talk Movie Discussion
Acclaimed movies you might have missed.
Three Identical Strangers directed by Tim Wardle.
The astonishing true story of three men who make the chance discovery, at the age of nineteen, that they are identical triplets, separated at birth and adopted to different parents. The trio's joyous reunion in 1980 catapults them to fame but it also sets in motion a chain of events that unearths an extraordinary and disturbing secret that goes far beyond their own lives, a secret that goes to the very heart of all human behavior.
Watch it on Kanopy or check it out from the library.
Friday, July 22, 3:30 PM • SIGN UP
World Language Movie Discussion
Thoughtful selections from global cinema. Find us on Meetup, too.
Transit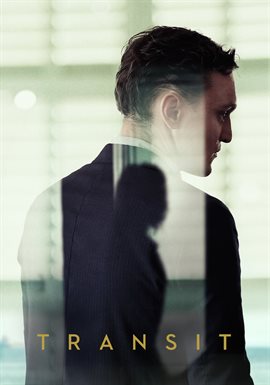 directed by Christian Petzold.
Past and present merge in this alluring puzzle from Christian Petzold, which follows Georg, a refugee from fascism who pursues Marie, the wife of the dead man whose identity he has assumed.
Watch it on Kanopy, Hoopla, or check it out from the library.
Wednesday, June 29, 7 PM • SIGN UP
Past Discussion Selections
You can't miss with these picks.